Castle Cove Sailing Club
is an active and friendly, family club located on the north shore of Portland Harbour. From small beginnings in a cliff-top chalet in 1923, we have grown steadily and in September 2002 we moved to our present site at the end of Old Castle Road, Weymouth.
During the lead up to the Olympics in 2012 we have welcomed sailors from over 20 countries to join us and train at the club. We have a strong self-help ethos and run an extensive programme of racing for both dinghies and keelboats. In conjunction with our busy sailing calendar we have a full social diary taking pride in being a very friendly club, run by members for members.
Want to know how to join,
click here
or pay us a visit....
---
INT14 WORLD CHAMPIONS 2014! - Glen & Sam take the title a day early
For anyone who has not been like us and immediately on the Worlds site, Facebook (thanks Michelle for updates), and Y&Y first thing every morning -
Glen and Sam have today become INT14 World Champions.
They secured the title with a day to spare by coming through a tough race 6 to score another win (by 15 seconds), to add to their 4 firsts and one second, and putting them out of reach of the chasing pack of McGrane/Hughes(GBR), Devine/Furlong (AUS), & Massey/Hilary (GBR).
We will see if their celebrations leave them feeling like a pressure free hangover curing race 7 outing, or enjoying the special victors right of watching the battle for 2nd & 3rd from Geelong clubhouse.
As per quote from Glen - "All young boys in England growing up and learning to sail, dream of coming down-under to win a skiff event. It means so much to have done it," - what an achievement. Hats off to Glen and Sam, and very cool to see CCSC at the top of the list.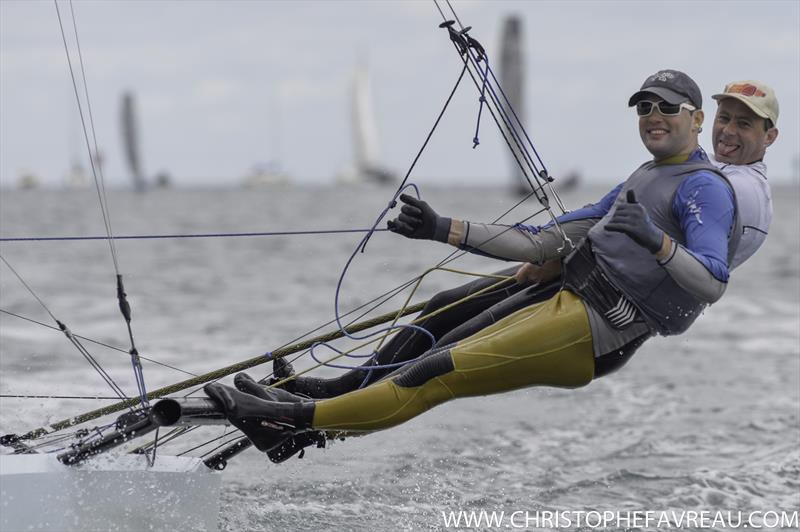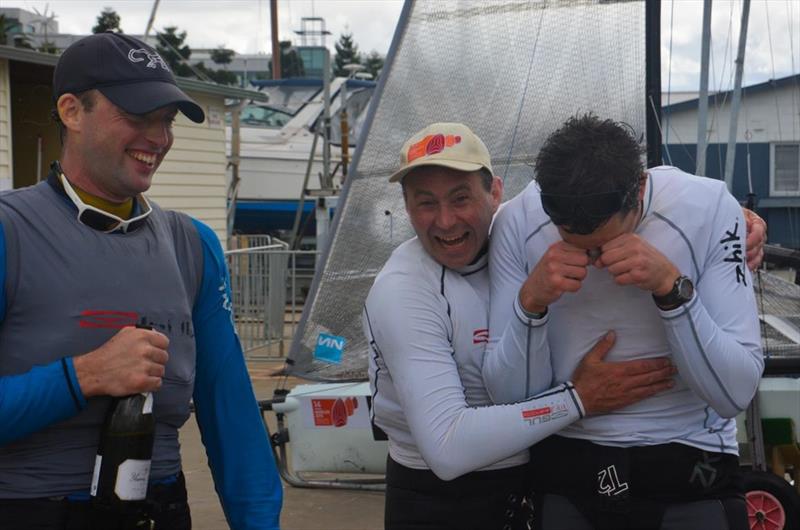 Final race report, results and pics
http://www.yachtsandyachting.com/news/180935/International-14-Worlds-at-Geelong-day-6
World Web-site:-
http://www.i14worlds2015.com/
---
Future Events